<![if !vml]>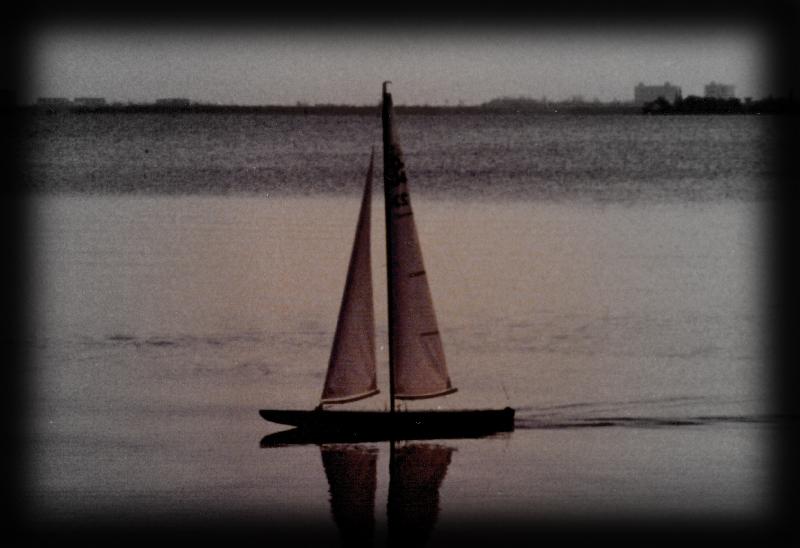 <![endif]>
My 10 Rater
This is the lone relic from my racing days. It's hard for me to look at this boat without thinking of that famous Andy Warhol quote.  This boat is responsible for my fifteen minutes of fame.  I sailed this boat on good days and bad. This boat sailed well in the light winds at Central Park and it sailed better at places where the wind was stronger. On one of its best days, it embarrassed some people who laughed at it because they didn't think it could handle the two-foot-high waves that they raced in.  While it bounded over their high waves like a surf board, it almost sank in a collision with a J-Class boat that day.
During my racing years I raced three classes of boats and every one of my boats were blue with a red stripe.  I had two Marbleheads. One was a Wind II and one was a design called the Toad. It was a boat designed by a friend I met in Canada. I had a 36/600 designed and built by my father and this Big Wind 10 Rater.  I had the most success with the 10 Rater which is why it's the only racing yacht I still have.  I want to sail it again someday.  I doubt I will race it but I am curious to see how it would do against the 10 Raters of today. I would need new sails for it to have any kind of chance.  The problem is that as far as I know, nobody in North America races 10 Raters any more.  I would have to race it in an "open" race where anything can compete.  It seems my pet dinosaur doesn't have any friends around it can play with.
My 10 Rater was built in early February, 1977, which makes it an Aquarius.  It was never officially given a name and along with my other racing yachts was often referred to as "My boat."  At one point I put a model railroading decal that read "PENNSYLVANIA" on the back and informally considered the name of the boat to be "Pennsylvania Railroad". The boat has a beautiful redwood planked deck backed with fiberglass.  There's a strip of plywood in the front that provides retro-fitted reinforcement under the jib fitting.  It has a Spruce, two-piece slotted mast.  The booms are gracefully curved and are also made of spruce.  It has a drum winch that was built by my father.  The gears for it were unknowingly donated by my sister when she stopped playing with her Dawn Fashion Show stage.
As I pointed out before, every model racing yacht comes with its own stories.  These are some if the stories that go with mine.
A day with Japanese Journalists
The Second Jive Turkey Regatta